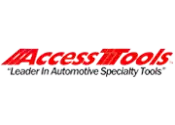 Access Tools / Access Tools
This accessory kit for the Lightning Rod Long Reach tool (LRAB) comes with two replacement or backup batteries and two tips for the end of the tool. These can be used as replacements to lost or damaged ones, or just as backups that can be easily stored in the Lightning Rod's Store-N-Go handle.
Features
Perfect replacement or backup accessories for the Lightning Rod.
What the kit includes