| | |
| --- | --- |
| Type | Motorcycle Tools |
| Cross Reference | GT15R, GT15RD, FI-13 |
| Condition | New |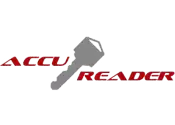 AccuReader / Tools
This auto AccuReader was primarily developed for our UK customers who come into contact with Fiat a lot.
It is designed to read and decode the door lock which contains all the wafers to make a complete key.
It currently is unknown how wide an application it will have here in the US market.
Compatible with the following:
2003 - 2012 Piaggio Beverly 200
2005 - 2012 Piaggio Fly
2005 - 2012 Piaggio Tourer
1996 - 2012 Vespa 125 PK
1996 - 2012 Vespa 125 PX
1996 - 2012 Vespa 150 PX
1996 - 2012 Vespa 50
1996 - 2005 Vespa ET2 50
1996 - 2005 Vespa ET4 125
1996 - 2005 Vespa ET4 150
1996 - 2005 Vespa ET4 50