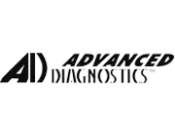 Advanced Diagnostics / Cables
Emulator Cable suitable for Toyota* / Subaru* ADC2015 - Code D755650AD
Enables programming of replacement Toyota*proximity and Subaru* 'H'-type bladed keys even in an all keys lost situation.
What does the ADC2015 emulator cable do?
The emulator works together with the Smart Pro and Advanced Diagnostics ADS2328 (Toyota*) or ADS2286 (Subaru*) software to create a master key in all keys lost situations for a wide range of Toyota* and Subaru* models popular worldwide.
Key data is read from the vehicle using the Smart Pro software and then written to the emulator which is connected directly to the Smart Pro via a USB cable. The emulator then becomes the master key for the vehicle allowing additional keys to be programmed, all without the need of a working key.
No further intervention on the vehicle is necessary.