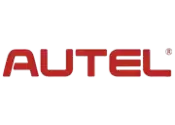 Autel / Emulator
Characteristics
Smart key simulator.
Compatible with IM608, IM508, and MX808IM.
Compact but would need to be used with the XP400 .
Cannot be used with the XP200.
46, 4D data collection.
46 smart key password calculation.
46 chip simulation.
Toyota 4D (94/D4, 98) smart key simulation.
Toyota H (88/A8, A9, 39) smart key simulation.
Collects data from the ignition coil.
Identify ignition coil troubles.
Decode vehicle key chip data.
Simulate vehicle key chip (ex - 4D chip).
Must be used with an Autel diagnostic tool.
Toyota/Lexus smart key all key lost.
Chip decoding (Hyundai 46).
Includes: APB112 Smart Key Simulator, USB Cable, Quick Reference Guide.