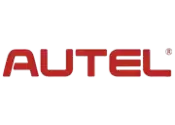 Autel / Adapters
Supports fast mode on vehicle and bench when all keys of Mercedes-Benz vehicles using the DAS3 EIS/EZS are lost.
Reads and writes Bosch engine ECU on F chassis of BMW and MQB of Volkswagen.

The G-Box2 also supports DME/DDE ISN Reading and Writing in Boot Mode on applicable BMW vehicles. Bench Method is also supported. All Keys Lost password calculations are 4x to 8x faster. Moreover, the number of insertions and removals of W216 and W164 EISs after the year 2009 is reduced to zero, greatly simplifying the operation steps. It can be used in Boot Mode or Bench Method. G-BOX2 needs to be used with the Autel IM508 or IM608 for reliable performance.
Functions:
All Keys Lost - Faster Password Calculation .
Mercedes Benz All Keys Lost, Faster Password Calculation.
Mercedes DAS3 add keys and all keys lost on bench.
Mercedes DAS3 all keys lost on vehicle.
Read engine control module password by boot.
Read Bosch ME/MED/MEVD/EDC 17 Engine control module password on the bench. (New Feature for GBOX 2).
Used for Faster Mercedes ECU data and EIS password calculation.
Mercedes DAS3 can EIS/EZS all keys lost.
Reduce time reading W204 ECU data & W207 EIS by over 85%.
No need to remove and reinsert the key for W221 & W164 after 2009 models.
BMW DME/DDE ISN reading and writing in boot mode.
Used with IM608 or IM508 with XP400