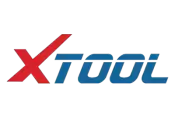 X-tool / Accessories
This replacement Flexible Main Data Cable for AutoProPAD is an extremely flexible, nylon-braided cable is the upgraded version of the main data cable for the AutoProPAD FULL AutoProPAD BASIC and other devices using DB-15 to HDDB-15 (VGA) connections.
It has been designed to function as a backup or replacement for the OEM main data cable that shipped with the AutoProPAD. This cable has been put through the ringer, leaving it on a vehicle dash in 100+ degree weather, and putting it in a freezer for months at a time. At no point did it ever lose its flexibility or functionality.
Outstanding Features:
Comfortable thumb screw lockdowns
In-line power port
Flex guard fittings to prevent breaking at the connector
5-feet in length, but coils smoothly for easy storage
NOTE: There are multiple versions of this cable. Please ensure that this version is compatible with your machine. The cable will work with the AutoProPad Full and Basic Version only