Part Number

84209236

Other Part Number

84312372

FCC ID
M3N-32337200
IC
7812A-32337200
Key Blade
Not Included
Buttons
"5" (Lock - Unlock - Panic - Remote Start - Power Tailgate)
Batteries
CR2032
Remote Type
Smart Proximity Key
Condition
New
Frequency
433MHz
Works on the following models:
Chevrolet Silverado (2019-2021)
GMC Sierra (2019-2021)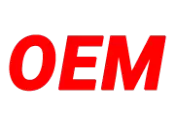 OEM / Car Remotes
This is a New Keyless Entry Remote key that fits Chevrolet Silverado (2019-2021), GMC Sierra (2019-2021) the part number printed on the package is 84209236 / 84209236 and the FCC ID is M3N-32337200.
There is another part number from Chevrolet 84312372 / 84312372 can be used as a replacement for this item.
This is a Genuine Original OEM Chevrolet key fob that comes in the Original OEM manufacturer package directly from the Chevrolet dealer at a low sale price.
This 2019-2021 Chevrolet GMC Keyless Entry Remote has 5 Buttons, Lock, Unlock, Panic, Remote Start, Power Tailgate and comes including a battery CR2032, designed to work with vehicles that are equipped with a standard ignition key entry system, this key is not compatible with push-to-start cars.
Please note that the insert emergency key is Not included with this Chevrolet keyless remote. You can purchase separately from the "Frequently Bought Together" items above.
This 2019-2021 Chevrolet GMC key fob replacement needs to be programmed by a professional automotive locksmith or a local car dealer and the price above is not including the programming cost. We do not offer any locksmith services (programing – cutting keys).
This 2019-2021 Chevrolet GMC keyless entry remote is also known as a remote key, remote keyless entry, car key fob, or flip key fob.
Please be sure to check the vehicle compatibility guide and match the Manufacturer Part Number / FCC ID as there are remotes that look the same but are different.
If you are not sure 100% that this remote is compatible with your vehicle, we can help you check the compatibility, it is a free service from KEY4.
We just need the VIN number if available and it is better to also share the make/model/trim/year for your vehicle.If you want to check the compatibility now, you can reach us through chat, WhatsApp, phone or send us an offline message.