Condition
New
Works on the following models:
Buick Cascada (2016)
Cadillac ATS (2013-2019)
Cadillac ELR (2014)
Cadillac SRX (2014-2016)
Cadillac XTS (2013)
Cadillac CTS (2014)
Cadillac Escalade (2015-2020)
Chevrolet Express (2015-2019)
Chevrolet Corvette (2014)
Chevrolet Silverado (2014-2019)
Chevrolet Suburban (2015-2019)
Chevrolet Tahoe (2015)
GMC Sierra (2014)
GMC Yukon (2015)
GMC Canyon (2015)
GMC Savana (2015-2019)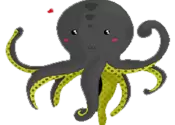 OCTOKEYS / Accessories
Octokeys considered a QUICK and SIMPLE solution for originating a key on the HU100 GM 10 cut system. The tumbler locations in this system contain spaces 5 to 10 in the door. The ignition has spaces 1 to 7. The OCTOKEYS system contains 8 rings that have 8 keys each on them. Total of 64 keys. These 64 keys are divided into two groups of 32 keys.
Each key has a different number stamped on each side of the head.
The DOOR/IGNITION SET has 32 keys. (#2-#65) 4 sets of 8 keys|
The IGNTION SET has 32 keys. (#66-129) 4 sets of 8 keys
You simply try each key from the DOOR LOCK SET in the door lock until you find one that turns BOTH DIRECTIONS. Do not force the key over. (If you can only get a key to turn in one direction, use it.)
You must try each side, meaning you must turn the key over, so you are trying it two times in the lock. Do not force the key Over. This is important. Remember this.
Check the number of the key side that turned both ways. (Or use the key that only turned in one direction).
Let's say for example it's KEY #10. Look on KEY CHART #1.
IT will give you four OCTO-Keys to try in the ignition.
Key numbers 34,42,50, and 58.
One of those Octo-keys will turn in the ignition. You can now depress the retainer and remove to get the Keycode off the lock cylinder. This is the quickest and recommended way. Cut the key by the code.
Or you can disassemble the ignition Cylinder to make key with the full cuts.
What you just read is the purpose of the OCTOKEY SET. Getting the ignition to turn so you can remove and cut a key be code.
IF you do not want to cut a key by code the steps to create a working mechanical KEY are included.
It is not necessarily recommended because you will not end up with a correct depth key. Also, you will have to be able to identify certain spaces on an Octokey by following the instructions. You will have to have a key machine that traces for duplication. (Again, we recommend cutting by code.)
OCTOKEYS can be used to unlock cars!
Non-invasive and quick!
Most GM Push to Start Cars can be opened with your OCTOKEY set.
Click Here to Download Instruction Book
APPLICATION LIST:

The Vehicles below USE the 10 Cut V Series codes:
Buick Cascada 2016-up
Cadillac ATS 2013-2014
Cadillac ELR 2014
Cadillac SRX 2014-2016
Cadillac XTS 2013- up
Cadillac ATS 2015 - 2019
Cadillac CTS 2014- up
Cadillac Escalade 2015- 2020
Chevy Express 2015-2019
Chevy Corvette 2014- up
Chevy Silverado 2014-2019
Chevy Suburban 2015-2019
Chevy Tahoe 2015- up
GMC Sierra 2014- up
GMC Yukon 2015-Up
GMC Canyon 2015
GMC Savana 2015-2019
The list below are cars that take Strattec door locks with only 6 tumblers.
You can use your OCTOKEYS for these door locks:
Cadillac ATS 2013-2019
Cadillac CTS 2016-2019
Cadillac CTS 2014-2019
Cadillac ELR 2014-2017
Cadillac Escalade 2015-2019
Cadillac XT3 2019
Cadillac XT4 2020
Cadillac XT5 2016-2020
Cadillac XTS 2013-2019
Chevy Blazer 2019-2020
Chevy Camaro 2017-2020
Chevy Colorado 2015-2021
Chevy Equinox 2017-2021
Chevy Malibu 2017-2021
Chevy Silverado 2014-2021
Chevy Suburban 2015-2021
Chevy Tahoe 2015-2021
Chevy Traverse 2018-2021
Chevy Volt 2017-2020
GMC Acadia 2017-2021
GMC Canyon 2015-2021
GMC Sierra 2014-2021
GMC Terrain 2018-2021
GMC Yukon 2015-2021