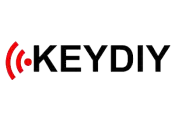 KEYDIY / Key Programming Devices
KD-MATE is car key program device based on mobile KD app connection. With the matched adapter cable in the package, it can realize the Toyota smart key programming without pincde, and also can add Toyota all lost key without simulator. The device is updated iteratively with mobile KD app, it opens the communication channel between KD device and vehicle system, works with KD-X2/KD-MAX and KD remotes, greatly save key program costs and improve the key program efficiency. There will be functional updating which will solve some issues such as some other programming devices are hard to generate VW dealer key with KD remotes, 48 picode fast calculation and some other car key programming problems which locksmiths are cared.
Functions supported now:
Toyota (after year 2019) Hitag-AES (4A) smart key programming without pincode and all key lost programming without simulators (ZB remote emergency igniton), including new Toyota Corolla and Levin with 2000 FCCID.
4D smart key (including 0111/0140/0780/5380/7990) adding, all key lost and emergency ignition (4D transponder emergency ignition).
8A smart key (including 0020/2110/F43/3330/0410/0440/0010/0120) programming without pincode.
The device will be updated continuously to work for more cars