Compatible Part Number
15K601 5330 9140, 2L3T-15K601-AA, 2L3T-15K601-AB, 5925871, 8L3Z-15K601-AA, 8L3Z15K601B, 8L3Z-15K601-B, F8DB-15K601-AA
FCC ID
CWTWB1U331
IC
213T-15K601-AB
Key Blade
Not Needed
Buttons
"3" (Lock - Unlock - Panic)
Batteries
CR2032
Remote Type
Keyless Entry Remote
Condition
New
Panic
Yes
Frequency
315MHz
Works on the following models:
Ford Edge (2007-2015)
Ford Escape (2001-2013)
Ford Escort (1999-2003)
Ford Excursion (2000-2006)
Ford Expedition (1998-2011)
Ford Explorer Sport Trac (2001-2010)
Ford Explorer (1998-2015)
Ford Flex (2009-2016)
Ford Freestar (2004-2007)
Ford Freestyle (2005-2007)
Ford F-150 (2008-2016)
Ford F-250 (2008-2016)
Ford F-350 (2008-2016)
Ford Fusion (2006-2012)
Ford Ranger (1998-2011)
Ford Taurus X (2008-2009)
Ford Windstar (1998-2003)
Lincoln Mark LT (2006-2008)
Lincoln Navigator (1998-2002)
Mazda B-Series Pickup (1999)
Mazda B-Series (2000-2009)
Mazda Tribute (2001-2011)
Mercury Cougar (1999-2002)
Mercury Mariner (2005-2011)
Mercury Monterey (2004-2005)
Mercury Mountaineer (1998-2010)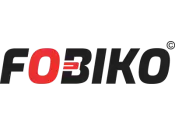 FOBIKO / Car Remotes
High-Quality New Aftermarket keyless remote key FOBIKO brand fits Ford Edge (2007-2015),Ford Escape (2001-2013),Ford Escort (1999-2003),Ford Excursion (2000-2006),Ford Expedition (1998-2011),Ford Explorer Sport Trac (2001-2010),Ford Explorer (1998-2015),Ford Flex (2009-2016),Ford Freestar (2004-2007),Ford Freestyle (2005-2007),Ford F-150 (2008-2016),Ford F-250 (2008-2016),Ford F-350 (2008-2016),Ford Fusion (2006-2012),Ford Ranger (1998-2011),Ford Taurus X (2008-2009),Ford Windstar (1998-2003) this key can replace part number 15K601 5330 9140, 2L3T-15K601-AA, 2L3T-15K601-AB, 5925871, 8L3Z-15K601-AA, 8L3Z15K601B, 8L3Z-15K601-B, F8DB-15K601-AA, FCC ID CWTWB1U331, IC 213T-15K601-AB and frequency 315MHz .
This FOBIKO Ford keyless remote key has 3 buttons, Lock, Unlock, Panic and comes including a battery CR2032
Please note that the insert emergency key is not needed with this Ford car remote.
This FOBIKO Ford key fob replacement needs to be programmed by a professional automotive locksmith or a local car dealer and the price above does not include the programming cost. We do not offer any locksmith services (programing – cutting keys).
Please be sure to check the vehicle compatibility guide and match the Manufacturer's Part Number / FCC ID as there are remotes that look the same but are different.
If you are not sure that this remote is compatible with your vehicle, we can help you check the compatibility, it is a free service from KEY4.
We just need the VIN number if available and it is better to also share the make/model/trim/year for your vehicle.
If you want to check the compatibility now, you can reach us through chat, WhatsApp, or phone or send us an offline message.