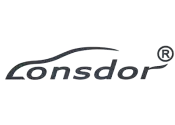 Lonsdor / Key Programming Devices
Lonsdor K518USA Key Programmer USA Version with Lifetime Free Updates (No suscbription fees required) and free Toyota AKL Activation, Nissan License, JLR License, Volvo License
The K518USA Key Programmer is an universal key programmer for all makes of vehicles from Europe, America, Asia, and China, with odometer adjustment available for certain makes. This latest version from Lonsdor, designed for the North American market, includes a much wider coverage of vehicles and many additional features. With months of preparation and rigorous testing, from the software design to the user experience, the K518USA is the epitome of Lonsdor's years of industry experience. It is tailored and perfected for automotive locksmiths to help to make their work easier, faster and better.
Now Includes a Lifetime Free Update (No suscbription fees required) and Free Life time Toyota Activation
Lonsdor K518USA Main Functions & Features:
Immobilization
Odometer Adjustment
Generate Chip
Identify Chip & Copy
Remote Frequency Detection
Extract "Pin Code" from File
Built-in Volkswagen 4th/5th Adapter
Built-in Chip & Remote Detection Module
Free BMW FEM Key Programming
Program Toyota/Lexus Smart Key All Keys Lost via OBD
Highlights of New Vehicles Covered:
BMW CAS4/CAS4+ KEY PROGRAM supports:


Programming by OBD for CAS4 (5M48H, 1N35H)
Direct and fast PRE-PROCESS for CAS4 (5M48H, 1N35H)
Repair RKE AND PKE failure problems via OBD
Replace CAS4 via OBD
Reset and modify mileage
Repair vehicle starting failure after processing CAS4 or adding new keys

BMW BDC2 KEY PROGRAM supports:


G chassis cars
Enable/disable key

BMW – FEM System
CAS3, 3+, 3+- (OBD)
CAS 4, 4+ (dismantle & read data programming)
Older BMW Add A Key
Volvo – IMMO All Keys Lost
Volvo – S40, S60, S80, XC60, XC90, C30, C70, V40, V60, V70 Key Programming
Maserati – Smart Key 2016+
VW/Audi – 4th and 5th Gen Immobilizer System
Toyota – Old "4C" System – All Keys Lost
Hyundai/Kia – 2017+ Smart Key, PIN code reading via OBD, All Keys Lost included
Nissan – ALL SYSTEMS
Mitsubishi – Smart Key Immo
Lexus – Smart Key "H" All Keys Lost
Toyota – Smart Key "H" All Keys Lost
Volkswagen MQB – All Keys Lost – First machine in the world to do MQB All Keys Lost!
Lonsdor K518USA Special Features:
The best car diagnostic tool, with a professional, powerful operation assistant system built on Android.
Wi-Fi networking allows easy and convenient activation and software updates – no need to plug in memory cards or connect to a computer.
Standard connection ports for USB 2.0 Type-B and OBD-II.
Equipped with a 7-inch, high brightness, high definition IPS capacitive screen and a 3800mAh lithium polymer battery.
Supports external memory expansion up to 32G.
Includes Adapters For: