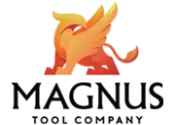 Magnus / Access Tools
The Magnus Tool Company Medium Air Wedge is the ideal door opening tool for all small-to-midsize vehicles.
It features rounded corners and rigid edges for easier insertion in tight spaces, and a quick-release air valve for maximum efficiency.
It easily fits into spaces as little as 3/32 While similar air wedges are made of rubber, ours feature professional grade, ballistic nylon to ensure a prolonged lifespan.