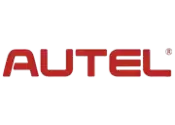 Autel / Key Programming Devices
Autel MaxiIM IM608 Pro Key Programmer and Advanced Diagnostic Device
Maxi IM608 10.1-in. Android touchscreen tablet, the XP400PRO key and chip programmer, the wireless JVCI J2534 pass-thru programming device.
Autel Universal Key Generator Kit KM100
MaxiIM KM100 is a new advanced key and immobilizer touchscreen tablet capable of smart key creation and IMMO learning via OBD. This 5.5-inch, Android touchscreen tablet with Bluetooth VCI can program the Autel IKEY as a smart key replacement for more than 700 vehicles and offers IMMO programming capability for multiple vehicle brands including BMW, Volkswagen, Toyota, Honda, and General Motors. Additional innovative features include key renewal and Transponder Editing of 20 supported protocols.
For more information about this item pleas click here
Magnus Screen Protector for Autel IM608 10.1" Pack of 2
The Autel IM608 10.1" Tempered Glass Screen Protector protects your screen from scratches that can happen in the rough-and-tumble environment of your locksmith van. You can feel confident knowing your machine may take a beating, but your screen will remain as smooth and clean as the day you bought it. Treated with a scratch resistant, anti-fingerprint layer for maximum performance that doesn't hinder touchscreen sensitivity.
For more information about this item pleas click here