| | |
| --- | --- |
| Weight | 14lb - 5.280oz |
| Type | Devices |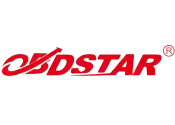 Obdstar / Key Programming Devices
This device is a new Android-based vehicle trouble diagnostic device developed for internet applications. It inherits from OBDSTAR advanced diagnosing technology and it is characterized by covering wide range of vehicles, featuring powerful function, and providing precise result. Through vehicle diagnostic OBD connector and variant mobile intelligent terminals, it achieves vehicle trouble diagnosis for full car model and full system vehicle.
Meanwhile, taking advantage of mobile internet, this device integrates more application and service, such as Maintenance Database, remote assistant, One Key Upgrade etc.
OBDSTAR X300 DP Plus A+B+C Full Configuration Hardware Advantages:
Built-in VCI box
8-inch touchscreen
Charge directly via OBD interface
Practical and high-end gift box
Industrial design with silicone case
Back bracket design:prop on the steering wheel or stand on the table
With 4 Toyota simulation keys (the fifth is coming soon)
P001 programmer: EEPROM adapter + RFID adapter + Key Renew adapter
Add the clip of reading SOP 8PIN EEPROM
C001/C002 circuit board to read and write chip data with welding
IMMO induction coil to detect the key induction coil failure of the vehicle.
Add wiring harness of ECU reading by OBD (for ECU cloning and switch activation)
Software Advantages:
IMMO
EEPROM
Renew Key
Key programming
Remote programming
IMMO Support Car List (No all models can work, please ask seller before order)
for Audi, for Baic, for Bentley, for Benz, for Besturn, for BMW, for Borgwarg, for Brilliance, for BYD, for Chery, for Chrysler, for Fiat, for Ford, for Lincoln, for Foton, for Geely, for GM, for Honda, for Hyundai, for Isuzu, for Jaguar, for Kia, for Lamborghini, for Land Rover, for Maserati, for Mazda, for Mitsubishi, for Nissan, for Opel, for Citroen, for Porsche, for Renault, for Skoda, for Smart, for Ssangyong, for Subaru, for Suzuki, for Toyota, for Volvo, for VW
Cluster Calibrate:
Wild vehicle coverage, pls check the carlist
Diagnosis:
Realize all vehicle systems diagnosis
Special Functions
TPS/ABS/EPB/DPF/TPMS/SRS Reset/Fuel Injector/Gear Learning/Battery Matching/ECU Programming/Throttle Matching/
Oil/service reset/Steering Angle Reset/Remote Manual Setting/Electronic Steering Reset/CVT Learning/value Reset.
ECU Clone:
1. ECU Clone, means ECU duplication.
The device copies all the data from the original vehicle ECU, and then writes all data copied into ECU with the same hardware to realize the same ECU function with the original vehicle.
2. Clone directly when replacing a new or a used ECU!
Without online matching in 4S store or removal of ECU bonding wire for reading and writing! Directly write without dismantling OBD!
3. Three features for ECU Clone:
A. Free of 4S online: break monopoly from 4S, benefiting automobile maintenance industry
B. Simplified operation procedures: realize foolproof operation
C. Non-dismantling with zero risks: read and write data without dismantling ECU
OBDSTAR X300 DP Plus Technical Parameter:
Operation system: Android 5.1.1
CPU: Exynos4418 Dual Core ARM Cortex A9 1.4GHz
Battery: 3700mA, rechargeable polymer lithium battery
Extension memory card: 32G Micro SD (TF) card supported
Memory capacity:1GB
Storage capacity: 32GB
LCD: 8.0 inch
LCD resolution: 1280*800
Touch screen: Capacitive touch screen
Camera: 5 mega rear view camera
Wi-Fi: supported
Working temperature: -10℃ ~ 55℃(14℉ ~ 131℉ )
Storage temperature: -20℃ ~ 70℃(-4℉ ~ 158℉ )
Weight: about 1.0 Kg
Dimension: 254mm*174*mm*35mm
CONFIGURATIONS
A Package:
Immobilizer+Special function(EEPROM+Key Renewing)Adapter(P001 programmer+C001circuit board+C002 circuit board+W001 cable+W002 data cable+W003 data cable+Toyota smart key Emulator)+others(Ignition coil+Remote tester)
B Package:
Immobilizer+Special function (EEPROM + Key Renewing) + Mileage correction + Adapter(P001 programmer+ C001 circuit board + C002 circuit board + W001 data cable + W002 data cable + W003 data cable + Toyota smarkt key Emulator) + others (Ignition coil + Remote tester)
C Package:
Immobilizer + Mileage correction + Diagnosis + Special function (Oil rest + ABS + Battery matching + ECU programming + EPB + Throttle programming + Airbag rest + TPMS + Steering angle rest + OBDII + DPF + Injector code + Supension matching + Gear learning + CVT learning + EEPROM + Key renewing + ECU cloning) Adapter (P001 programmer + C001 circuit board + C002 circuit board + W001 data cable + W002 data cable + W003 data cable + Toyota smarkt key Emulator) + others (Ignition coil + Remote tester)