Buttons
"1" (Power Door Release)
Tool Spaces
4-10
Usage
Door / Trunk
Depth
1-5
Anti-Glare
Yes
Type
2-in-1 Pick & Decoder Tool
Lishi Type
Automotive
Cross Reference
GM-37W, B106, B107
Keyway
B111
Condition
New
Works on the following models:
Buick Allure (2005-2009)
Buick Enclave (2007-2017)
Buick LaCrosse (2005-2009)
Buick Lucerne (2006-2011)
Buick Signia (2005-2007)
Buick Terraza (2007-2008)
Cadillac CTS (2008-2013)
Cadillac DTS (2006-2011)
Cadillac Escalade (2007-2014)
Cadillac SRX (2004-2009)
Cadillac STS (2004-2011)
Chevrolet Avalanche (2007-2013)
Chevrolet Cobalt (2005-2010)
Chevrolet Corvette (2005-2013)
Chevrolet Equinox (2007-2009)
Chevrolet Impala (2002-2013)
Chevrolet Malibu (2004-2012)
Chevrolet Monte Carlo (2006-2007)
Chevrolet Traverse (2009-2017)
Chevrolet HHR (2006-2011)
Chevrolet Silverado (2007-2013)
Chevrolet Suburban (2007-2014)
Chevrolet Tahoe (2007-2014)
Chevrolet Uplander (2005)
GMC Acadia (2007-2016)
GMC Savana (2008-2014)
GMC Sierra (2007-2013)
GMC Yukon (2007-2014)
HUMMER H2 (2008-2009)
Pontiac G5 (2007-2010)
Pontiac G6 (2005-2010)
Pontiac Grand Prix (2004-2008)
Pontiac Montana SV6 (2005)
Pontiac Pursuit (2006-2010)
Pontiac Solstice (2006-2009)
Pontiac Torrent (2007-2009)
Saturn Aura (2007-2010)
Saturn ION (2003-2007)
Saturn Outlook (2007-2010)
Saturn Relay (2005)
Saturn Sky (2007-2010)
Suzuki XL7 (2007-2009)
Saab 9-7 (2006-2009)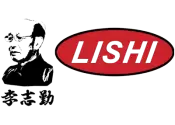 Original Lishi / Lishi Tools
Original Lishi B111 NWarded 2 in 1 Pick and Decoder Anti Glare for Door and Trunk
Tool spaced is from 3 to 10
what is the difference between Warded and Non-Warded Lock?
If you insert MZ31/X249 key into the GM Z Keyway, and if it goes in then it's a Non-Warded Keyway.
If MZ31/X249 key does not go in the hole, the lock is Warded.

Note: This unlocking professional locksmith tool comes with a verification code attached on the back. You can verify the code from the Original Lishi website to be sure that you are getting original Lishi tools not copied with the highest level of quality.
Original Lishi Tool Verification Guide (Download)
Verify your Original Lishi Tool (Click Here)