Type
2-in-1 Pick & Decoder Tool
Tool Spaces
Door / Trunk
Tool Spaces
1-10 (6 Cuts + 4 Side Cuts)
Lishi Type
Automotive
Cross Reference
HU162
Keyway
HU162T 10-CUT (6 Cuts + 4 Side Cuts)
Condition
New
Works on the following models:
Volkswagen Golf (2015-2021)
Volkswagen GTI (2015-2021)
Volkswagen Jetta (2015-2021)
Volkswagen Atlas (2018-2021)
Volkswagen Tiguan (2017-2021)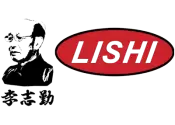 Original Lishi / Lishi Tools
Original Lishi HU162T 10-Cut 6-CUTS + 4 SIDE CUT for NEW BMW, VW, Audi 2-in-1 Pick and Decoder Door/Trunk/Ignition.
Original Lishi unlocking tool made of high quality stainless steel, it's the perfect choice for locksmith professionals to complete the job easily within minutes, very little practice needed.
Note: This unlocking professional locksmith tool comes with a verification code attached on the back. You can verify the code from the Original Lishi website to be sure that you are getting original Lishi tools not copied with the highest level of quality.
Original Lishi Tool Verification Guide (Download)
Verify your Original Lishi Tool (Click Here)