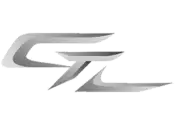 GTL / Tools
This tool is designed to assist in removal of the toll pins that secures the key blade in most new vehicles open style keys. Included case and four handles to allow for every size roll pin you would like to remove.
Tips:
Keep the tool straight when punching the roll pins out and it will never break on you!
Forget using jigs or vises. Just buy yourself some flat cork boards and use them as your working surface.
What the Set Includes:
1.70MM PIN REMOVER*1
1.50MM PIN REMOVER*1
2.10MM PIN REMOVER*1
1.90MM PIN REMOVER*1
EXTRA SCREW*1
ALLEN WRENCH*1
EXTRA 1.50MM INSERT*1
EXTRA 1.90MM INSERT*1
PICK CASE*1