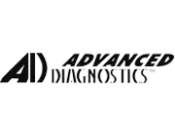 Advanced Diagnostics / Key Programming Devices
ADC260 - Smart Programmer and Emulator
Can be connected with Smart Pro via USB Port.
The base contains infrared slot for key reading and writing
The key emulator simulates the original key to read data from the car immobilizer so it perfectly fits the ignition unit of vehicles supported by this solution.
ADS-2298 - 1996-2014 Mercedes Software
The software is automatically activated when smart programmer is connected to the smart pro.
A maximum of 8 keys can be programmed with this solution - you don't have to delete existing keys to add new ones. The security password is calculated in the background by the server - the Smart Pro must be connected to the internet. The 4-button slot key by Ilco POD-BENZ-4B1 is required for this software and offers the same infrared technology used by original keys. This software does not use tokens. Software is free with the purchase of the ADC260 Mercedes Smart Programmer device. Support for all keys lost situations is coming soon.
Note: Currently supports Add A Replacement Key...All Keys Lost Support coming soon!
(x2) POD-BENZ-4B1- Ilco Look-alike slot keys
Similar design as the original key.
Ready-to-program with the PCB, infrared technology, and emergency blade HU106 included.
4 function buttons for lock, unlock trunk release, and panic.
Infrared technology allows you to automatically open and close the windows just like original keys.
Possibility to reset and rewrite the key in case of mistakes while programming.
The default key configuration is 315MHz, but a frequency of 433MHz can be set in the markets where allowed.
Smart Pro - Mercedes Key Programming Solution Main Features:
Guided Procedure- Smart Pro guides you through the programming procedure step by step. You can read data either from the OBD cable, which is always connected to the vehicle when programming or from the immobilizer unit using the key emulator.
It needs online connection - The Smart Pro must be connected to the internet and an original key is required to complete the procedure.
Password Retrieval at no cost
There is no tikens needed - The Mercedes Solution is always available to customers purchasing the Smart Programmer.