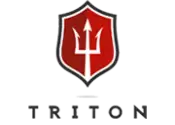 Triton / Key Cutting Machines
Triton Plus Key Cutting Machine Ultimate Edition
The New all-in-one key cutting machine that took the locksmith industry by storm is now more powerful than ever! Featuring upgraded on-board electronics and a powerful new gear-driven motor, Triton PLUS by Lock Labs has been redesigned with the future in mind. Triton PLUS is the only key cutting machine developed and supported by actual locksmiths who truly understand your every need. Discover for yourself how this absolute workhorse has quickly become the core of operations for locksmiths across America!
For more information about this item click here
AutoProPAD BASIC Remote Programmer and Transponder from XTOOL With 1 Year Free Update
The AutoProPAD BASIC programming machine from XTool is an OBD2 vehicle key/remote programmer. It is ideal for new locksmiths providing security services for their customers for most vehicle makes worldwide. It is the perfect compliment or even replacement to other more expensive or less capable machines.
It includes the same programming and diagnostics as the AutoProPAD LITE but in a budget-minded package. The BASIC is just the tablet, cable and power cord. It has the same software capability as the LITE without the extra hardware and accessories.
For more information about this item click here