| | |
| --- | --- |
| SETUP | Plug and Play |
| Condition | New |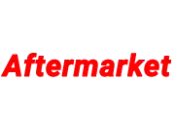 Aftermarket / Emulator
This is a universal Steering Lock Emulator Simulator Plug and Play For Sprinter Vito Volkswagen Crafter W169 W245 W202 W203 W208 W209 W210 W211 W639 W906 (US Market) with lock sound.
No Require Coding, Simply Connect it, And It'll Fix Your Mercedes ESL fail.
Unplug The ELV Wire From The First Car Steering Lock Unit.
If Vehicle Steering Lock Is In Lock Mode, Steering Lock Must Be Far away From The Car.
Connect the Mercedes ELV Emulator To The Car And Begin The Car.
After Connecting To The Car, Or To The Testing Cables, Insert The Car Key To The Switch.
If Emulator Light Turn Green That Mean It's Connected Well And Therefore The Car Is Prepared To Start Out.
If Emulator Light Turn Red That Mean The Key Doesn't Belong To An Equivalent EIS / EZS Otherwise You Have Mercedes EIS Problem.
If Emulator Light Didn't Turn No You Want To Check The Facility Supply Of The Car / Cables.