| | |
| --- | --- |
| Compatibility | Lonsdor & VVDI2 |
| Condition | New |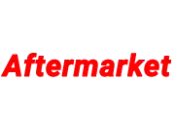 Aftermarket / Accessories
This Cable Easily read IMMO data without the need of disassembling the vehicle dash.
Before the VAG OBD helper was released, when a VW, Audi, Skoda vehicle with IMMO needs to add new keys or program new keys when all keys lost, the key programmer cannot read out the IMMO data. Or the operator needs to disassemble the dashboard to gain the IMMO data.
All what you need Now is just to hook the VAG OBD Helper up to the VAG vehicle (VW, Audi, Skoda with 4th gen IMMO), you can quickly get IMMO data within 3-5 minutes by connecting the internet (The time depends on the network status or the number of users), which is easy to operate, help save time and avoid the risk of disassembling the dashboard.
V1.0.0 VAG OBD helper for VW Audi IMMO data calculator can be used with Lonsdor or the Xhorse VVDI2
Support A4L Q5 (all the card 754C/J type)
can for the key all lost or add key of VW, Audi, Skoda, and the 4th generation dashboard. Example, 35XX key all lost 873B 24C64 type key all lost or new model 95320.
can add key for MQB JOHNSON dashboard (not support key all lost)
New PASSATT MQB key all lost.
Support to Get BCM2 anti-theft data online for A6 A7 A8 Touareg Hui ang 5th generation
INCLUDES 1 Free Token