| | |
| --- | --- |
| Works With | VVDI2 |
| Delivery | Online Activation |
| Xhorse Part Number | XDV2F3EN |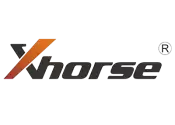 Xhorse / Software - Token
This is a digital product, no shipping needed. We just need the serial number for the VVDI2 device, and we can activate this function online.
It takes 24-48 hours to activate this function.
4th immobilizer system:
VW/Audi/Skoda/Seat/Porsche/Bentley all have cars with 4th immobilizer.
For 4th immobilizer cluster, support Read/Write EEPROM, Read/Write immodata, change KM, add new key, read START/STOP key data etc
Instrument - CDC3217/CDC3297/CDC3272 + 24C2
Instrument - NEC+24C32
Instrument - NEC+24C64
Instrument - NEC+24C64 (2013-)
Instrument– NEC+24C64 (2012 TFT color display)
Instrument– NEC+24C64 (2013 TFT color display)
nstrument– NEC35xx
Instrument– NEC+95320
Instrument– Motorola 9S12XHZ512(Golf6 MM7 – 2011)
Instrument– NEC+95320(Johnson Controls)
Instrument– NEC+95320(JCI – 2013 Bora/Jetta)
Instrument– Visteon
VW Passat B6/B7/CC Key Learn
Touareg/Phaeton/A8/Cayenne/Bentley 4th immobilizer
Audi A1 – NEC+24C64
Audi A4 – instrument Crypto RB4 (2001+)
Audi A4 –instrument Crypto RB8 (2004+)
Audi A6/Q7/Allroad – EZS-Kessy
Audi Q3
We also have the following software/function activation for VVDI2 device:
VVDI2 OBD ID48 Cloning.
VVDI2 96bit ID48 Complete Cloning (with MBQ software free).
Toyota H (for non-full version).