| | |
| --- | --- |
| Input Frequency | 50 Hz |
| Motor Rotation Speed | Max 10000rpm |
| Working Temperature | 32-122°F |
| Humidity | 10-90% |
| Travel of Spindle | 1.06in |
| Noise Decibel | 77dB |
| Machine Dimension | 11.73 x 17.51 x 20.66in |
| Package Dimension | 23.42 x 21.65 x 14.76in |
| Net Weight | 50 lb, 11.3011oz |
| Gross Weight | 61 lb, 11.6709oz |
| Power | 200W |
| Input Voltage | 90-240V AC |
| Motor Torque | 1st gear, torque 0.4Nm/ 2nd gear, torque 0.3Nm |
| Type | Machines |
| Xhorse Part Number | XC0200EN |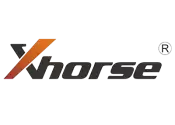 Xhorse / Key Cutting Machines
Outstanding Machine, Superb QualityXhorse Condor Manually Key Cutting Machine
Why to Get Xhorse Condor XC-002:
Aluminum Die-casting chassis, Precision Machining.
Renishaw line detection system, Column Cross guide rail.
3 year warranty.
Lifelong technical support.
Ergonomic Design: CONDOE Mechanical Key Cutting Machine is designed with special attention to Ergonomics.
After careful research into general user habits, CONDOR achieves the best user-friendly condition by optimizing and improving all considerable aspects, such as machine materials, length radian, grip, strength of control, feedback level, and operational fluency. Its excellent performance makes the CONDOR machine indispensable for our fellow locksmith.
Manufacture Craftsmanship: CONDOR Mechanical Cutting Machine is built with aluminum using casting technology, which makes the machine more reliable and stable. Major mechanical parts are manufactured by German-made DMG CNC machine to ensure the precision of machine structure and guarantee the accuracy of key cutting.
Power/Motor Specification: CONDOR Mechanical Key Cutting Machine adopts the 200W super power motor with the maximum speed 10000rpm to ensure the adequate cutting power; Allows manually select different speeds according to different key blanks of different materials to guarantee the key cutting efficiency and accuracy.
Customer Service & Technical Support: Xhorse technical support team provides professional and efficient online technical support for free. One-year warranty and lifelong after-sale customer service are including to guarantee the carefree machine operation for customers. Customer feedback and suggestions are always appreciated.
Superior Machine Components: CONDOR Mechanical Cutting Machine is composed by high level mechanical components, ensuring the high reliability if all indicators to guarantee the key cutting fluency and accuracy. Korean-made retainer cage maintains high stability; high quality across rail tracks allow smooth and precise manipulation; British Renishaw online testing system spots flawless key cutting location; key cutter made by Japanese-made materials and covered with specialized coating contributes to the perfect cutting for a long term.
Clamp: CONDOR Mechanical Key Cutting Machine has a self-developed four-in-one clamp with the unique four-sided rotation design. Users can select different sides to work accordingly to different key blanks, which solves the problems of changing multiple single-side clamps and lacking storage and organization room.
Humanized Function: CONDOR Mechanical Key Cutting Machine has a built-in height level adjustable indicator light in order to easily solve the leveling adjustment probe and cutter; the function of spindle height fixation and the design of cutting table immobilization assist users to achieved precise cutting; manually adjustable motor speed better matched each different key blanks of different materials; double-end probe supports track, dimple and other customized key cutting.