| | |
| --- | --- |
| Mchine Dimensions | 20.27 × 18.89 × 14.96in |
| Package Dimension | 9.84 × 16.25 × 11.811in |
| Gross Weight | 50 lb, 7.7737oz |
| Voltage | 90 - 264V/AC |
| Power | 200 W |
| Frequency | 47-63Hz |
| Rotation Speed | 9000rpm |
| User Interface | Graphic-Driven Touch-Screen |
| Screen Interface | 1024x600 |
| USB Port | 2.0 |
| Working Temparature | 32 - 122°F |
| Net Weight | 44 lb, 1.4792oz |
| Power | 200W |
| USB Port | USB2.0 |
| LED Display | 1024×600 |
| Motor Rotation Speed | 9000rpm |
| Xhorse Part Number | XCMNP0EN |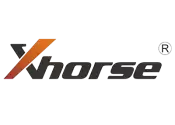 Xhorse / Key Cutting Machines
Xhorse Condor XC-Mini Plus (Condor XC-MINI II) Key Cutting Machine
Condor XC-MINI Plus Features:
Key Code Database Built-in.
7" Touch Screen.
3-Axis Precision Ball Screw Transmission.
Machine Body are made from Aluminum and Stainless Steel.
Tracer and Cutter Combo.
Includes M1 and M2 Clamps.
Support Optional Clampsms, sided, Track, Dimple and Tibbe Keys.
Compitable with XC-MINI Accessories.
Online Software Update Support.
Support Muli-languages.
Clamp Equipped
There are 4 different clamps: M1, M2, M3 and M4, Condor XC-Mini automatic key cutting machine standardly includes two clamps M1 and M2 support sided, track,dimple and tibble keys, some dimple/tibble keys need M3 optional clamps used for Ford FO21 & Citroen SX9 keys.
Built—in Database
Built-in actuate database, detailed parameters, schematic sample depth key tool available for users, according to the blank key data,
edit key shape, space flat, depth for making a new key data. It is convenient to synchronize the new key data to machine.

Patent Certificate:
Condor XC-Mini Plus has appearance Patent Certificate, computer software copyright registration Certificate, Utility Model Patent Certificate etc.

Essential Tool for All Key Lost
Condor Mini Plus contains three powerful functions for all keys lost key database, cut by bitting & find bitting,
essential tool for locksmith all key lost job easier to be completed.

Manufacture Process
Aluminum main body, partial made by 304 stainless steel materials. net weight 18KG is lightweight machine with stable structure.
Machine used 3-Axis precision Ball screw transmission with higher accuracy & stability than T screw transmission.