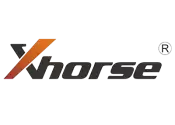 Xhorse / Key Cutting Machines
Xhorse Dolphin XP-005L High Security Key Cutting Machine with Battery
Featuring HD touchscreen angle adjustable, a protective shield provide clean and safe working environment with 3 indicator light changes colors with the change pf real-time working status.
For more information regarding this items please click here
Xhorse Optical Key Reader Decoder Supports Multiple Key Types
The new Xhorse Key Reader allows for a faster and more accurate method of identifying key data without breaking probes or using key cutting machines. The key reader has a built-in optical identification system that is able to identify key bitting within seconds using only the Xhorse App. Xhorse Key Cutting Machines, with screens, can also be used if readily available.
For more information regarding this items please click here