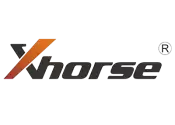 Xhorse / Key Cutting Machines
Xhorse Replacement Screen for XC-Mini Condor (Original version Condor, not for Mini Condor Plus).

Please note that this screen is for the Condor key machine that doesn't have a tiltable screen.

There are different connectors on the screen, please verify the connector that you have before ordering. Please refer to the image below that shows the connector detail and make sure that the connector on your screen matches the connector showing in the picture.