| | |
| --- | --- |
| Xhorse Part Number | XD8ASKGL |
| Condition | New |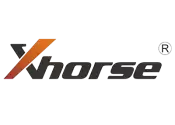 Xhorse / Adapters
New XM38 Toyota smart key add key for all key lost requires data collection and calculation, and now you can use the VVDI Key Tool Plus to connect to the Internet for data processing to generate keys. This function needs to collect data from the ECU on the vehicle, the original OBD 8A Adapter cannot perform this function, it needs to be equipped with this new Xhorse 8A smart adapter.

Highlights:
No Need PIN code
Support all keys lost and add key
For VVDI Key Tool Plus Only. Does not work with vvdi2.
Compatible With The Following:
Toyota Transponder 4A
Corolla 2017-
Levin 2019-
Allion 2021-
Toyota Transponder 8A with Page 4: A8/A9/AA
Avalon 2019- 0410
Crown 2018- 2110
RAV4 2019.7- 0410
Wildlander 2019- 0410
Alphard 2018- 0120
Camry 2018- 0410
C-HR 2018- 0410
Izoa 2018- 0410
Vellfire 2017- 0120
Highlander 2017- 2110
Prado 2018- 3330
Land cruiser 2017- 2110/F43D
Prius 2018- 0410
Lexus Transponder 8A with Page 4: A8/A9/AA
ES 2018- 0440
GS 2018- 0440
IS 2017-2020
LS 2017- 0440
LX 2017- 0010/F43D
NX 2017- 2110/F43O
UX 2018- 0440
Smart Key
4D
- 8A(A8) : Support add key via OBD, all key lost (smart key adapter needed for some models)
- 8A(A9): Support add key via OBD, all key lost (smart key adapter needed)
- 8A(AA) : Support add key via OBD (smart key adapter needed or password calculation), all key lost via OBD (smart key adapter needed)
4A
- Support add key via OBD (smart key adapter needed or password calculation), all key lost via OBD (smart key adapter needed)