| | |
| --- | --- |
| Type | Devices |
| Xhorse Part Number | XDKM00EN |
| Note | Support only English and Spanish Languages |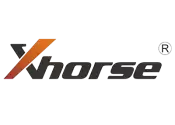 Xhorse / Key Programming Devices
VVDI KEY TOOL MAX is a professional smart device with multi-function, Bluetooth and WI-FI communication interface are integrated inside, which is convenient for connecting the Xhorse Key Cutting machine, MINI OBD TOOL, and other products to do specific operations.
This device adopts HD LCD screen with a clear interface, easy to use and flexibility.
What is advantage of VVDI Max+VVDI MINI OBD Tool?
The remote/transponder function is the same as the previous MINI KEY TOOL, and the renew remote same like KeyTool.
VVDI MAX Added IC Copy function
Key Tool max can connect MINI OBD to work together.
VVDI Max no need connect computer to update firmware,connect with inernet,update in VVDI.
Free with VVDI Renew Cable
How to get free ID48 96bit function?
Please use VVDI Max to generate Xhorse new remote key 10pcs and after collect points, 1 hour later,server will open ID48 96bit function free.
VVDI Key Tool Max Function:
Generate Remote and Smart key
Program and Immo Transponder
Generate Special Transponder
Renew Remote
Recognize and Copy Accesscard
Generate and Copy Garage Remote
Frequency Detection and Copy remote
Connect to Xhorse Key Cutting Machine
Generate transponder, Transponder Clone, Generate Remote,Remote Clone, OBD matching transponder/remote/smart card.
The port which is used to connect the programmer is reserved. After the expansion, the chip can be written start data, and the operation of the IC reading data is equivalent to the function of the tango.
KEY TOOL MAX can be connected with Condor Dolphin XP-005 key machine via bluetooth, to be used like operating screen of Dolphin XP-005.
We will update more info once Key Tool Max release,please excepting!
There are 3 ways for KEY TOOL MAX connect to MINI OBD TOOL:
USBTYPE-C Cable.
WIFI.
Bluetooth.
Click on the [Select] on the HOME page,available device will be shown on the screen,choose device to connect according to Serial Number.
Software will detect current device with software interface connection status,WLAN connection status and WIFI connection status.
VVDI Key Tool Max Features:
Use KEY TOOL MAX to connect the dolphin to cut the key for the customer.
Support Generate transponder and remote.etc
Enter the car directly using KEY TOOL MAX+MINI OBD for matching. The entire process can be seamlessly connected without switching devices.
KEY TOOL MAX +MINI OBD TOOL can not only match the chip remote control of imported domestic cars, smart card, but also Toyota H chip will be released first on KEY TOOL MAX.
How to update VVDI Key Tool Max and MINI OBD Tool firmware:
VVDI Max no need connnect with computer with xhorse update kit software to update firmware,just connect VVDI Max with internet to update firmware is OK,easier to update.
VVDI MINI OBD Tool Update:
2.1.MINI OBD Tool connect with computer,use xhorse update kit software to update firmware.
2.2.Or connect mini obd tool with vvdi max to update firmware.
Connect WIFI ensure internet is good.
Update need around 10 minutes,ensure device with enough power at least remain more than 20%.
Don't press Power button while update.
Package Include:
1pc*VVDI KEY TOOL MAX device
1pc*USB cable
1pc*Remote generate cable
1pc*User Manual