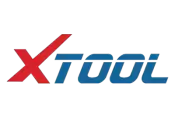 XTOOL / Emulator
The KS-1 is a smart key emulator for 40-bit Toyota, Lexus & Scion systems. You can read and store the vehicle's immobilizer data through an XtoolUSA key programming device, then write it to the KS-1 and emulate a programmed master key.
The emulated "key" will allow you to switch the ignition on, so you can start the vehicle and perform active diagnostics.
It will also serve to bypass the 16-minute immobilizer reset when programming an additional car key.
Works for all AAB, AEM, and ACX Toyota / Lexus / Scion smart keys.
Internet connection is required.
KC100 or KC501 is required.