| | |
| --- | --- |
| Power | 120v main plug for charging |
| Dimensions | 12.7 |
| Battery | Lithium-ion Battery, 2 hours standalone use (chargeable via vehicle or main connection) |
| Memory | 2GB RAM |
| Storage | 32GB SSD |
| Processor | Quad-core processor |
| User Interface | Graphic-driven touch-screen |
| Screen | 10.1 |
| Vehicle Support | 12v |
| Ports | USB Type A & B, Expansion port, Headphone jack, 50-way vehicle connector, DC power |
| WI-FI | 802.11a/b/g/n |
| Bluetooth | 4.1 Compliant |
| Storage Temperature | -4°F to 122°F |
| Operating Temperature | 23°F to 104°F |
| Condition | New |
| Weight | 6.4 lbs |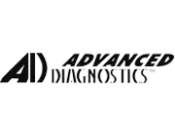 Advanced Diagnostics / Key Programming Devices
The Bundle Contain the folowing items:
Smart Pro + 1 Year UTP (Unlimited Token Plan)
Chrysler / Jeep / Fiat Bypass Cable ADC2012 (FREE)
The Smart Pro vehicle key programmer is an advanced tool that offers quick, effortless, and user-friendly programming through its graphical user interface. Its software is powered by MYKEYS Pro, an online database with key programming details for more than 5000 vehicles, encompassing a wide range of makes and models from around the world.
Crafted with top-notch components and expert engineering, this tool guarantees superior performance and high-security standards. The personalized operating system has been meticulously designed and developed by Advanced Diagnostics, a leading authority in the field of vehicle key programming.
High Performance Hybrid
The Smart Pro key programmer is a top-notch and versatile OBD key programmer that combines high-performance and an all-in-one solution. This means that you have the freedom to customize the tool according to your requirements, whether it's through Pay-As-You-Go, an Unlimited Token Plan, or Software Purchase.
Fast Programming Procedure
Thanks to its powerful quad-core processor, innovative hardware, and software architecture, the Smart Pro key programmer allows you to work smarter and more efficiently, ultimately saving you valuable time. The integration of key programming and PIN reading functions into a single step, which is dependent on the manufacturer, enables a much faster programming process.
Simplified Operations - Streamlined Procedures
The user interface can be customized to the users' preferences, for example select the manufacturers list or grid view mode. The color touch screen guides the user through a simple step-by-step sequence for all the key programming functions and procedures.
Smart Pro is portable, intuitive and unique with useful features like an expansion port for the Smart Aerial, no more dongles or smartcard required.
Individual software updates are not dependent on previously released software versions.
Powered by MYKEYS Pro (MKP)
The vehicle data is driven by MYKEYSro which represents 10 years of automotive data collected by Advanced Diagnostics and tailored to the AD USA application guides for the North American market. The MKP database contains vehicle OBD port location and key type images, VIN and engine codes, plus programming tips that provide the locksmith all the essential information required for key and remote programming procedure for many of the vehicle applications.
Extensive Functionality
Program transponder keys, proximity fobs, and remotes for cars including PIN reading for various manufacturers using the latest technology.
The user interface is icon driven and provides access to extensive functions like ECU identification, read & clear fault codes (manufacturer dependent), previously programmed vehicles, and much more. Supports multiple languages; simply select and set.
Guided Updating Procedure
Simple and easy updating via WiFi with step-by-step procedures to guide the user. The home screen "update" button will display the
available software update(s).
The Smart Pro can also be connected to a PC with the supplied USB cable to download any new software or security patches. The time for updating has been streamlined to provide faster functionality.
Key Benefits
All-in-one hybrid solution means you can Pay-As-You-Go, Use Unlimited Token Plan and/or Purchase Software
Program transponder keys, proximity and remote keyless entry
Integrated security - no dongles or smartcard required
Compatible with the Smart Aerial
Fast programming
Fast updates for software modules individually via Wifi or PC
Highly secure and customized operating system
Info Quest vehicle database integrated (over 5000 vehicles)
Icon driven user interface with easy to use vehicle menu search
Intuitive touch screen user interface
WiFi and Bluetooth connectivity
Multiple language support
Internal battery with 2 hrs stand-alone use
Battery backup in the event of a power disruption
EOBD read & clear faults (manufacturer dependent)
Customized Purchase Options
The Smart Pro is a versatile and unique vehicle transponder key programmer offering you a tailored and flexible programming solution. You can buy software kits or individual software modules for frequently programmed vehicles and then use tokens or buy 24hr UTP (unlimited token plan) packs on less common vehicles.
This hybrid solution transforms the Smart Pro into a user-friendly device, providing 100% coverage of the current Advanced Diagnostics software modules available based on your needs.
Smart Pro includes 6 months FREE UTP. After this period, you can choose any of the 5 following options. Upgrading or changing to different levels is available and using selected options simultaneously is possible which makes Smart Pro a true hybrid key programmer.