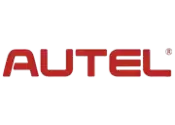 Autel / Key Programming Devices
The XP400Pro replace the XP400. It adds more functionality for BMW, Mercedes-Benz, as well as EEPROM reading. With the new protocols, the end-user will be able to read over 2000 (chips, components, devices) types including EEPROM and MCU Read, additional Odometer Read/Write, and more. Also, added functions for EWS3, W209, NEC, and more.

The new XP400Pro supports key renewal on 11 key types with additional adapters - IMKPA, Key Programming Accessories Kit.
Expanded EEPROM functions for more component access.
170+ types Odometer component reading functions
180+ Immobilizer ECU component types
40+ Engine ECU component types
2000+ MCU component types
440+ EEPROM component types
Compatible with IM508 and IM608
Includes 1-Year Warranty
Free Software Updates for Life of Tool
XP400Pro adds support for following chips:
EEPROM-AMD-AM29FXXX series chip
EEPROM- FUJITSU- MB29FXXX series chip
EEPROM- ST- M29FXXX series chip
Engine control module- ST- M29FXXX series chip
IMMO- BENZ- ESL_W209_W906(Motorola) read/write/erase function
IMMO- BMW-EWS3 module read/write function
REMOTE_RENEW(renew key)- NEC- V51 and V5 chip read/write/erase
XP401 Pro adds support for following adaptor board:
APB113 PCF79XX adaptor board
APB114 EWS3 adaptor board
APB115 NEC adapter board
APB118 NEC ELV adaptor board
APB119 TB28FXXX adaptor board
APB120 TMS370 adaptor board
APB121 AM29FXXX adapter board
APB122 AM29FXXX adaptor board1
APB123 AM29FXXX adaptor board2
APB126 M35080/D80 adaptor board
APB127 MC68HC0(7)05BXX adaptor board
APB128 MC68HC05X32 adaptor board