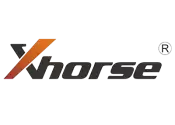 Xhorse / Key Programming Devices
1× VVDI MINI KEY TOOL
* Transponder Editing
Detect most immobilizer transponders, edit common transponders in the market.
* Transponder Generating
Support TP transponders & parts of special transponders more than 700 vehicle models, reduce the stock of transponders efficiently.
* Remote Generate
Support 128 brands, over 2000 vehicle models.
Generate more abundant and thorough key pictures, transponder types, and remote matching data.
* Frequency Test
Support the power test within the range of 300-450Mhz
* Toyota H transponder
Activate Toyota H transponder generation function
10× Xhorse VVDI Super Transponder Chip XT27A for ID46/40/43/4D/8C/8A/T3/47
All-new VVDI Super Chip is a virtually universal transponder chip that, when paired with the VVDI2, VVDI Key Tool, VVDI Mini Key Tool, VVDI Key Tool Max has the ability to be converted into a wide variety of automotive transponder chips.
The chip can be used as the following types:
7935 (33 40 41 42 43 44)
7936 (46)
7938 (47)
7939 (49)
4D (60 63 70 80 72G 67 69)
4E (64)
4C (Corolla Old model)
48 (Volkswagen / Honda)
8A (Toyota H / Hyundai 8A, Cloneable)
8C
8E (Audi / Honda)
11/12/13