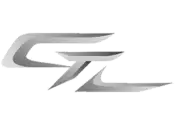 GTL / Tools
The New Upgraded 5-Piece Pin Removing Punch Set With Magnetic Case. The Upgraded Tool set with different Colors and Sizes allows you to find the most suitable way to remove and install the roll pins precisely and effortlessly. The same color system assists you to easily find the right one to use Removing and Installing Roll Pins.
This set includes the following Pin Installers and Magnetic Carrying Case:
1.4MM Pin Remover (Red) -used on 1.6mm roll pins.
1.6MM Pin Remover (Green) -used on 1.8mm roll pins.
1.8MM Pin Remover (Yellow) -used on 2.0mm roll pins.
2.0MM Pin Remover (Purple) -used on 2.2mm roll pins.
2.2MM Pin Remover (Blue) -used on 2.4/2.5mm roll pins.