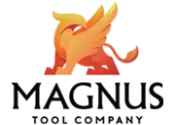 Magnus / Key Programming Devices, Accessories
The AutoProPAD BASIC Tempered Glass Screen Protector preserves your screen from scratches that can happen in everyday encounters, not to mention the rough and tumble environment of your locksmith van. You can feel confident knowing your shield may take a beating, but your programmer's screen will remain as smooth and clean as the day you bought it. Treated with a scratch resistant, anti-fingerprint layer for maximum performance that doesn't hinder touchscreen sensitivity.
Instructions:
Clean your device's screen with a wet wipe, then wipe away all lint and dust with a microfiber cloth. After the glass is placed, everything left on the screen will show up.
Key Features:
Comes in a convenient 2-pack
Designed for the AutoProPAD BASIC
99.9% transparent
Ultra-thin, real tempered glass
9H surface hardness
Scratch resistant
The Pack Includes the following:
2 Screen Protectors
2 dust removal stickers
2 microfiber cloths
2 alcohol cleaning pads