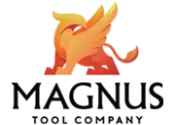 Magnus / Accessories
The Key Tool Max Tempered Glass Screen Protector protects your screen from scratches that can happen in the rough-and-tumble environment of your locksmith van. You can make sure that evenb if your machine may take a beating, your screen will remain as smooth and clean as the day you bought it. Treated with a scratch-resistant, anti-fingerprint layer for maximum performance that doesn't hinder touchscreen sensitivity.

Instructions:
Hands should be thoroughly washed with soap and water. With the alcohol wipe, remove any visible fingerprints and dirt from the screen. Polish the screen with the microfiber cloth to make it as clean as possible.
Using the dust removal sticker, remove any residual dust.
Remove the protective film off the back of the glass screen protector and line it to all edges of the screen before pressing it into place.
Using the microfiber cloth, gently press any air bubbles toward the glass's edges. Finally, use the microfiber towel to wipe the glass, and your Key Tool Max is ready to use!
Key Features:
Comes in a convenient 2-pack
Designed for the Xhorse VVDI Key Tool Max
99.9% transparent
Ultra-thin, real tempered glass
9H surface hardness
Scratch-resistant
Includes:
(2) screen protectors
(2) dust removal stickers
(2) microfiber cloths
(2) alcohol cleaning pads