| | |
| --- | --- |
| Works With | VVDI MB Tool |
| Delivery | Online Activation |
| Note | Do not work on VVDI Key Tool Plus |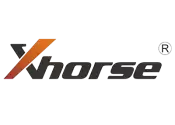 Xhorse / Software - Token
The VVDI MB BGA tokens are required to calculate key password for Mercedes Benz, 1 token needed for each calculation.
This is a digital product, no shipping needed. We just need the serial number for the VVDI MB BGA device, and we can add the tokens online.
It takes 24-48 hours to activate the tokens.