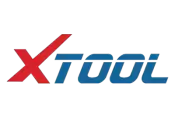 XTOOL / Accessories
This newly designed charging dock from XTool was made to provide a safe charging space for your AutoProPAD G2 Turbo. Affix it to the surface of any desk or workbench to prevent scratches and to provide visibility and easy access. We know your tablet rides shotgun if you're a mobile guy, so at the end of each day you can at least pretend to do the right thing by keeping your device secure and fully charged, ready for you to carelessly toss it around the following day.
Establish a secure place where all devices can be returned, so that they can properly recharge between vehicles. With secure dock storage, you'll know right away if you accidentally left several thousand dollars of equipment inside a customer's vehicle.
*Charging cable not included. Requires the power adapter cable that comes with the tablet to power the dock.
COMPATIBLE WITH:
AutoProPad G2 Turbo
NITRO XT
NITRO GT
Xtool H6Pro
LED INDICATOR:
Green: Tablet fully charged
Blue: Tablet not charging
Red: Tablet charging
INPUT VOLTAGE:
DC 12V 3A
OUTPUT VOLTAGE:
5V 2.1A (single docking output)
5V 1A (2 USB outputs)
OPERATING TEMPERATURE:
-4 to 140°F (-20 to 60°C)
STORAGE TEMPERATURE:
-4 to 158 °F (-20 to 70°C)
DIMENSIONS:
13.74" x 6.3" x 2.5" (34.9 cm x 16 cm x 6.4 cm)
WEIGHT:
1.2 lbs (555g)
MOUNTING:
Contains 2 threaded screw holes underneath the dock for mounting.
Fits size #10 screws (or 0.19" diameter screws)