| | |
| --- | --- |
| Screen | 10.1-inch sunlight adaptive, high-definition touchscreen |
| CPU | Quad-Core ARM Cortex-A17 1.8GHz Processor |
| Memory | 64GB / 4GB RAM |
| Battery | 13,000 mAh |
| Charging | AC Adapter and OBD |
| Ports | USB Type-A, DB15, RJ45 (CAT6), Dock Connector, DC Power Port |
| Connectivity | Wi-Fi |
| OBD Breakout Box | included |
| Camera | 8MP |
| Type | Devices |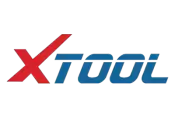 XTOOL / Key Programming Devices
The AutoProPAD G2 Turbo is the flagship model, boasting a larger screen, bigger battery, wireless VCI, a full complement of SOIC chip-reading accessories (for European programming), hardshell carrying case, and has the most advanced EEPROM capabilities of any AutoProPAD to date.
The standard AutoProPAD G2 contains the same comprehensive suite of OBD programming software as the Turbo but in a more compact form factor and with basic EEPROM capabilities.

The manufacturer product development team has worked very hard to customize the AutoProPAD G2 & G2 Turbo devices for the US market, and an immeasurable amount of work has gone into ensuring that all opportunities presented to us by the previous build have been addressed in this new iteration. These machines are bigger, faster, stronger, and smarter than the previous generation, and contain specs that eclipse almost every other programmer currently on the market!

Automotive security protocols are rapidly evolving. Secure Gateway Modules and end-user data encryption are becoming the norm, and the new AutoProPAD G2 Turbo has been designed with the future in mind. As EEPROM, online server calculations, and key pre-coding are being introduced to Asian and American vehicles, you can be confident you are investing in a hardware platform that will continue to evolve with the needs of all American automotive locksmiths.
It is an incredibly rare feat for a dedicated key programmer to see a second generation. Since the original AutoProPAD was introduced over six years ago, we've witnessed about a dozen competing key programmers come and go. Most were brought to market on antiquated platforms that contained equally archaic programming data. With no intention of innovation or refinement, those machines were doomed from the start.
Each of these machines had a couple of things in common: Not only did they all fail to innovate or keep pace with the needs of American locksmiths, not a single one provided live technical support, leaving you to deal with programming issues all on your own. Not a single one provided domestic warranty or repair services, leaving you with absolutely no recourse in the event of critical failures, or even simple repairs.
As always, both devices AutoProPAD G2 and G2 Turbo are NOT token-based!
| | |
| --- | --- |
| ABS Bleeding | Airbag Sensor Reset |
| EEPROM Adapter | TPMS Reset |
| Electric Parking Brake | DPF Regeneration |
| Gearbox Initialization | Air Suspension Calibration |
| Windows Initialization | Instrument Cluster |
| Gear Sensor Calibration | Seat Configuration |
| Headlight Calibration | Service/Maintenance Light |
| Electronic Pump Activation | BMS Reset |
| Electronic Power Steering | Cam/Crank Sync |
| Throttle Relearn | Cylinder Contribution |
| Performance Tire Upgrade | Disable Transportation Mode |
| Fuel Injector Coding | ECM Performance Upgrade |
Features:

US-Based Technical Support: 1 Year Free
Construction: Shockproof, aluminum case for ultimate impact resistance
Automatic Detection: Auto-Scan
Pre/Post-Scan Reports: Yes
Product Storage: Heavy Duey Plastic Carrying Case
OBD Adapters: OBD1, BMW (round), Kia/Hyundai 10, Nissan-14, Kia-20 & OBD2-16, Self-Test Adapter
Vehicle Interface: Hardwired OBD, Bluetooth VCI+, CAT6 (VCI Bypass)
EEPROM Interface: Yes (KC501)
VIN Decoding: Yes
Pre-Coding Adapter: KC501 with RJ45 Bypass
UI Language: English, Spanish
VW, BMW. MBZ Module Coding & Programming: Yes
Supported Protocols: ISO-9141 K-Line, ISO-14230 K-Line, ISO-15765 CAN, ISO-11898-2 DWCAN, ISO-11898-3 DWFTCAN, SAE-J1850-VPW, SAE-J1850-PWM, SAE-J2411 SWCAN, SAE-J2610 SCI, SAE-J1567 CCD BUS, SAE-J2740, SAE-J2809, VAG TP16 CAN, SAE-J2819, SAE-J2818, NISSAN DDL UART, BMW DS2, FORD UBP