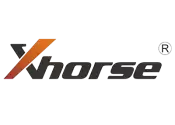 Xhorse / Software - Token
This is a digital product, no shipping needed. We just need the serial number for the VVDI2 device, and we can activate this function online. It takes 24-48 hours to activate this function.
in Case you have VVDI2 full version tool then you will get this authorization for free. In case you have VVDI2 Basic you have to pay for this service activation.
We also have the following software/function activation for VVDI2 device: