| | |
| --- | --- |
| Works With | Xhorse VVDI2, VVDI Key Tool, Mini Key Tool, Key Tool Max, Key Tool Plus |
| Delivery | Online Activation |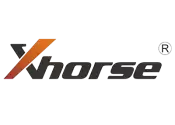 Xhorse / Software - Token
This is a digital product, no shipping needed. We just need the serial number for the VVDI2 & VVDI Key Tool & VVDI Mini Key Tool & Key Tool Plusdevice, and we can activate this function online.
It takes 24-48 hours to activate this function.
Each Calculate Takes one Token (100 Points).